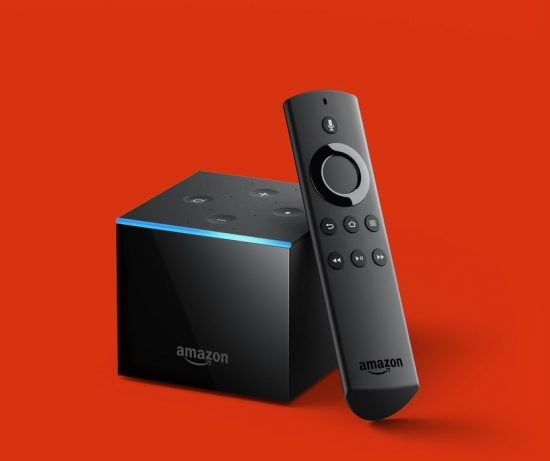 The latest offering in Amazon's range of streaming players, the Amazon Fire TV Cube seeks to combine the strengths of Fire TV's streaming services with the convenience of Alexa's voice controls.
In a market inundated with accomplished streaming video players from the likes of Roku and Google, Amazon has found a way to stand out by integrating its ever-improving voice assistant, Alexa, with its Fire TV platform.
The result is an intrepid experiment in the future of home entertainment, one in which voice can – and rightly should – replace the remote.
The Amazon Fire TV Cube is best described as a blueprint for the future, one that can look fully realized – or half-built – depending on what services and features you use on a daily basis. If your video streaming needs begin and end with Amazon's video service, there is likely no better device on the planet right now. If, however, you're planning to watch videos on services like YouTube, YouTube TV and iTunes – or, if you want a streaming player with all of the most cutting-edge AV technologies – you'll have to look somewhere else.
None of that on its own is a damning criticism against the Fire TV Cube. As a streaming video player, it offers a fairly robust set of features and its brawny hardware allows for 4K HDR streaming, even if it lacks the support for high-end video formats like Dolby Vision.
In the end, it's not the hardware or the feature set that limits the Amazon Fire TV Cube – it's Alexa that time-and-time again proved to be the biggest help, and the biggest fault, of Amazon's big venture into voice-controlled video territory.
Release date and price
The Amazon Fire TV Cube is available in the US starting on June 21 2018 for a price of $119.99 (around £90, AU$160). Amazon hasn't said when – or even if – it will bring the Fire TV Cube to another territory outside of North America, but we'll certainly revisit this section when Amazon makes that announcement.